Thailand and beyond: how one Worldpacking couple travels long-term
Using Worldpackers as a couple to stay on a budget, experience Thailand in a way many travelers never do, and acquire knowledge that will last beyond your trip.
7min
Our story and why we chose Thailand
I'm Josie — 23 years old, and from the United States. My boyfriend, Henrique, is from Brazil, and we met at work in a California winery.
Fast forward one year and we've managed to visit five continents, working and traveling together as a couple. Our goal is to continue working in the wine industry, gaining experience in different countries, with short spans of traveling in between jobs.

In this article, I'll explain how Worldpackers enabled us to travel for a longer time, experience some of the best places in Thailand in a way we never expected, and live unique opportunities. I'm also going to talk about some things I wish I'd known before we got to Thailand.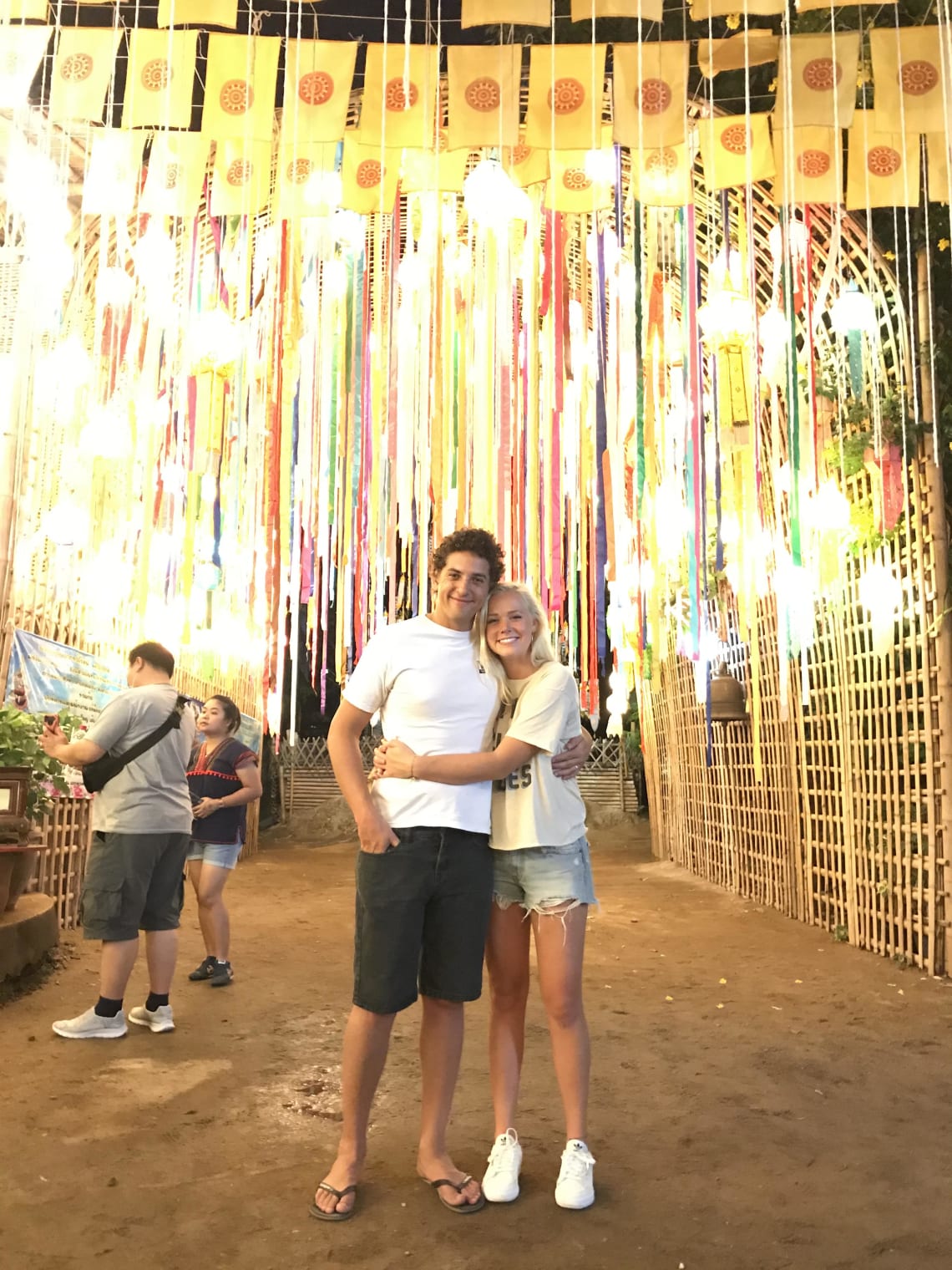 Recently, we finished a stint in France, and are beginning one in New Zealand soon. In between, we had a month and a half to fill.
Thailand checked several boxes for us: cheap, ocean, great food, and the right location. Many Southeast Asian countries fit this profile, but we picked Thailand because Brazil's visa allowance is 90 days, and the US visa (30 days) is very easy to extend.
As a month and a half is a long time, we decided to look for work exchange opportunities to save money on accommodation. As a traveling couple, our goal was to stay within a certain budget (~€700-800 each over the six weeks), and to see Thailand beyond surface level tourism.
We resolved to use Worldpackers because they offered an affordable entry fee ($59/year for couples), provided a well-organized system, and had diverse volunteer options in Thailand.

Recommended reading: Teaching English in Thailand: how to embark on this life-changing journey.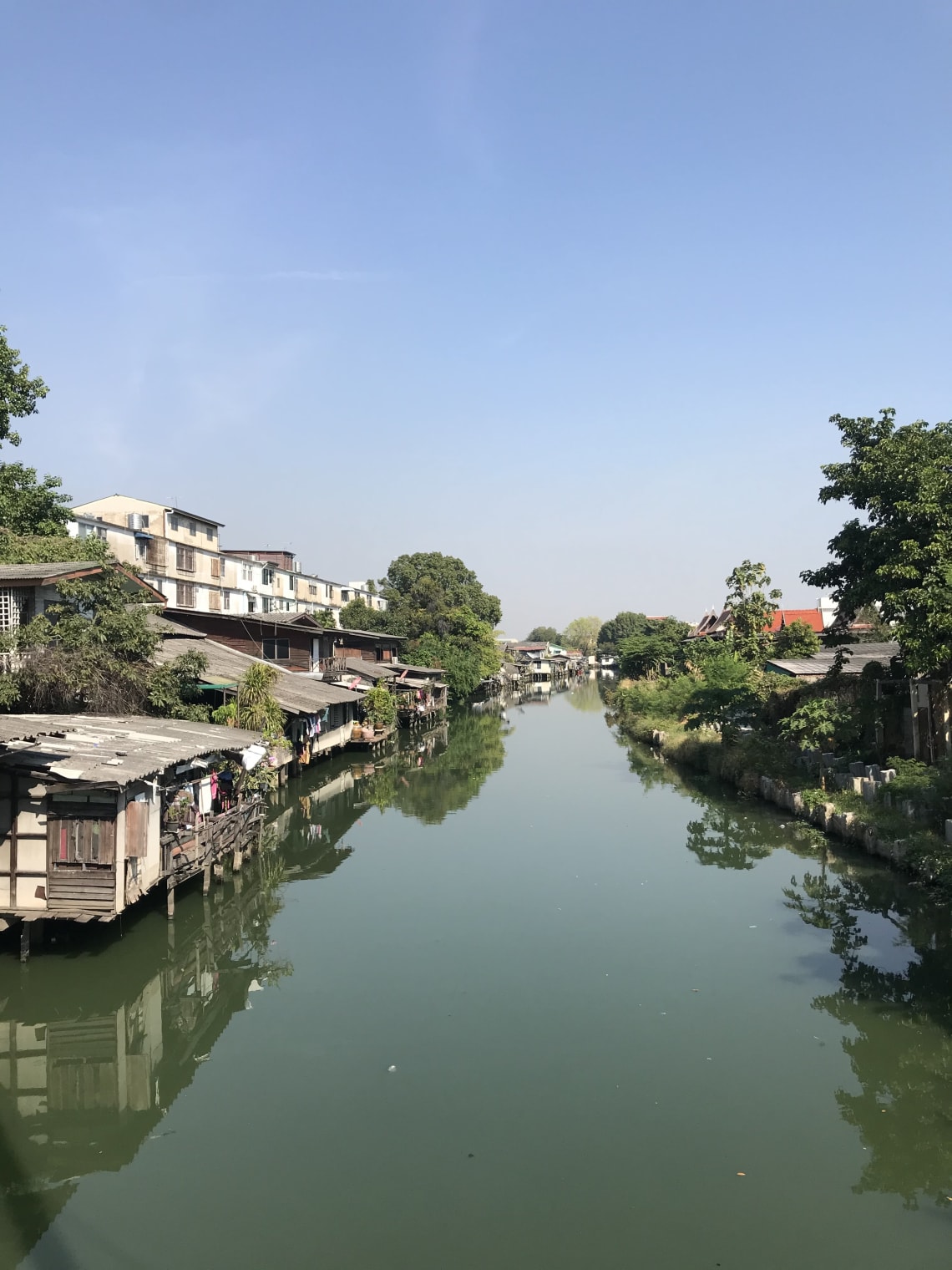 Our Worldpackers experiences in Thailand: Asia Blue Hostels and Akirah Garden
When traveling as a couple, we found the cliché true — communication is key. Talk about individual budgets, travel styles, and your purpose for the trip.
We organized two Worldpackers experiences: one in the Gulf of Thailand on an island called Ko Pha-ngan and one in the north outside of Chiang Mai.
The first work exchange was at a hostel doing restaurant work. We chose this experience (with Asia Blue Hostels) for three reasons.
Access to amazing beaches

Meals and lodging

Varied activities on the island
This stay lasted around two and a half weeks.
We picked something different for our second option because we wanted to see a different side of Thailand — one more cultural rather than a backpacker/international experience. This was a stay at Akirah Garden, an eco-farm in the eastern mountains of Chiang Mai. We stayed here for a little less than a week and we hoped our experience would involve learning more about three things.
Thai farming

Thai culture and people

Thai cuisine
Quick note: It can be difficult to find work experiences in Thailand that don't require a small amount of money for food every day. (At Akirah Garden, we paid ~$8 each, per day).
While hosts have every right to charge, we were looking to work for meals and lodging which is why we ultimately chose to stay longer in Ko Pha-ngan than we did in Chiang Mai.
Two tips for traveling in Thailand
One thing I recommend is getting a SIM card in the airport!
We didn't do this, and found that the stores are less available around Bangkok than you would hope, and that it's difficult to find a place that understands much English. By buying in the airport, you avoid excess wandering and miscommunication.
There are several options, but I used a company called AIS and got a month with unlimited data for ฿298 (~$9.50).

Another thing I noticed during our six weeks of travel was the change in prices. In order to stay within our budget as a couple, I read menus, blogs, and guides on the internet as much as possible to find out if things were affordable for us.
I would say, generally, prices in Thailand have increased by a small margin from what I found online. This is probably true of any place, but many of the things I read weren't much before our travels — sometimes within a couple months.
For example, the city bus in Chiang Mai the most current price I found was ฿20/person, but the bus changed this January to ฿30/person.

Some things like the waterfalls in Pai, were ฿100 or 200 entrance instead of the ฿20-40 we saw online.
In summary: estimate that costs will be a little higher than you expect, and consider asking any tourist agencies around about activities and prices before you plan to do them!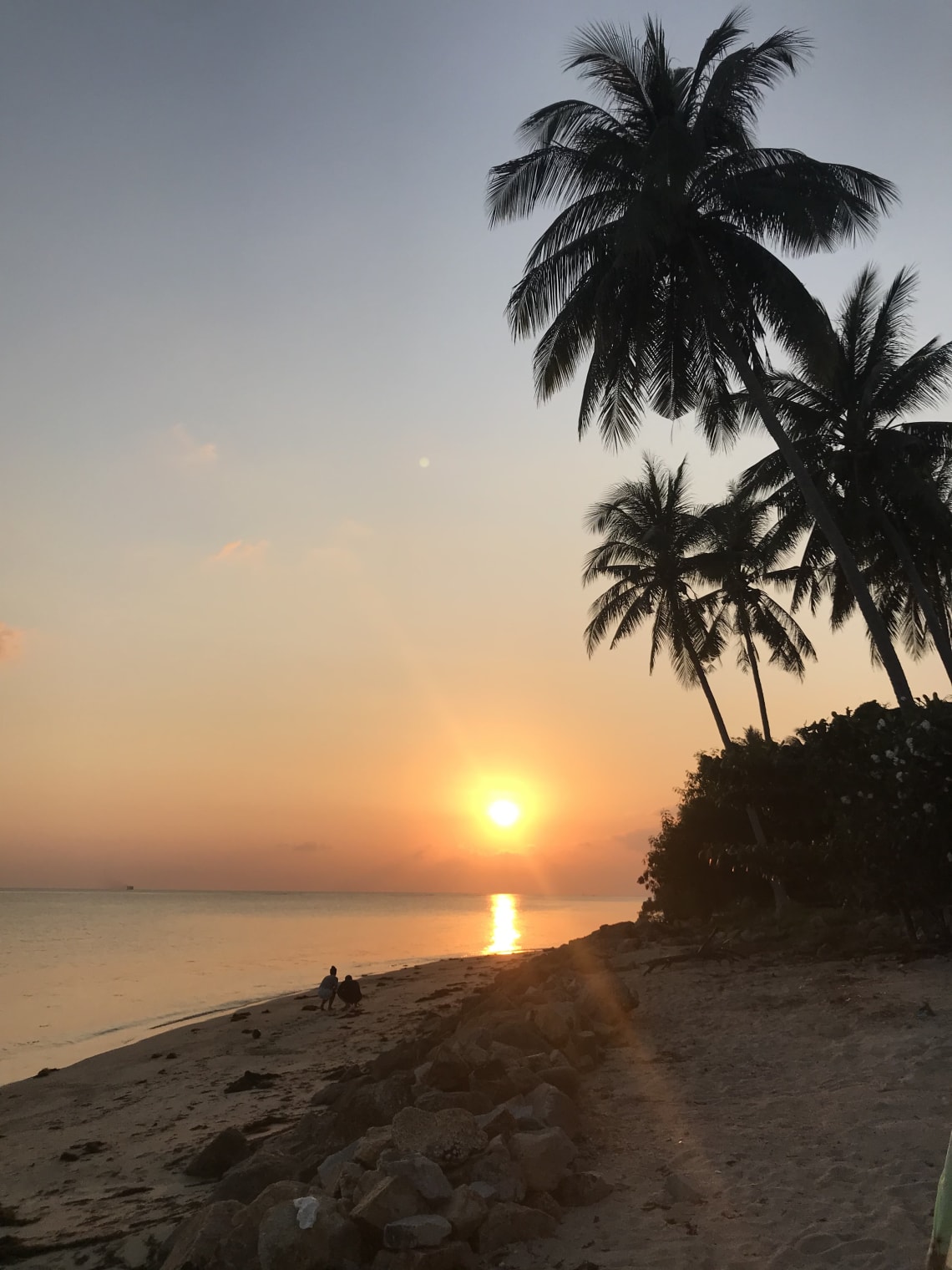 Using Worldpackers as a couple in Ko Pha-ngan
We really enjoyed our stay on the island, and were happier doing a work exchange than we would have been just visiting.
The main advantages of doing a work exchange went beyond saving money while traveling, even though that was our initial and main purpose in using Worldpackers.
Asia Blue Hostel is close to the ferry, has a really nice location on the beach, is walking distance to many restaurants, night markets, and convenience stores, and has a relaxed and friendly vibe. We also had the advantage of working with people who have lived there for a long time, so we had a lot of tips for places to go and ways to get around that you won't find on the internet.
Everyone thinks of Ko Pha-ngan as an epic party island. While this is definitely available (from the Full Moon Party, to the Half Moon Party, to all the various clubs events every night of the week), you can also have a great time without partying.
Doing a work exchange with Worldpackers allowed us to be able to relax by the beach or pool with friends, enjoy yoga and the gym, or have those same coworkers and friends to go out with at night if we chose!
Even traveling as a couple, it was awesome to have a group of people to go out with — whether to a party, a night market, or a beach.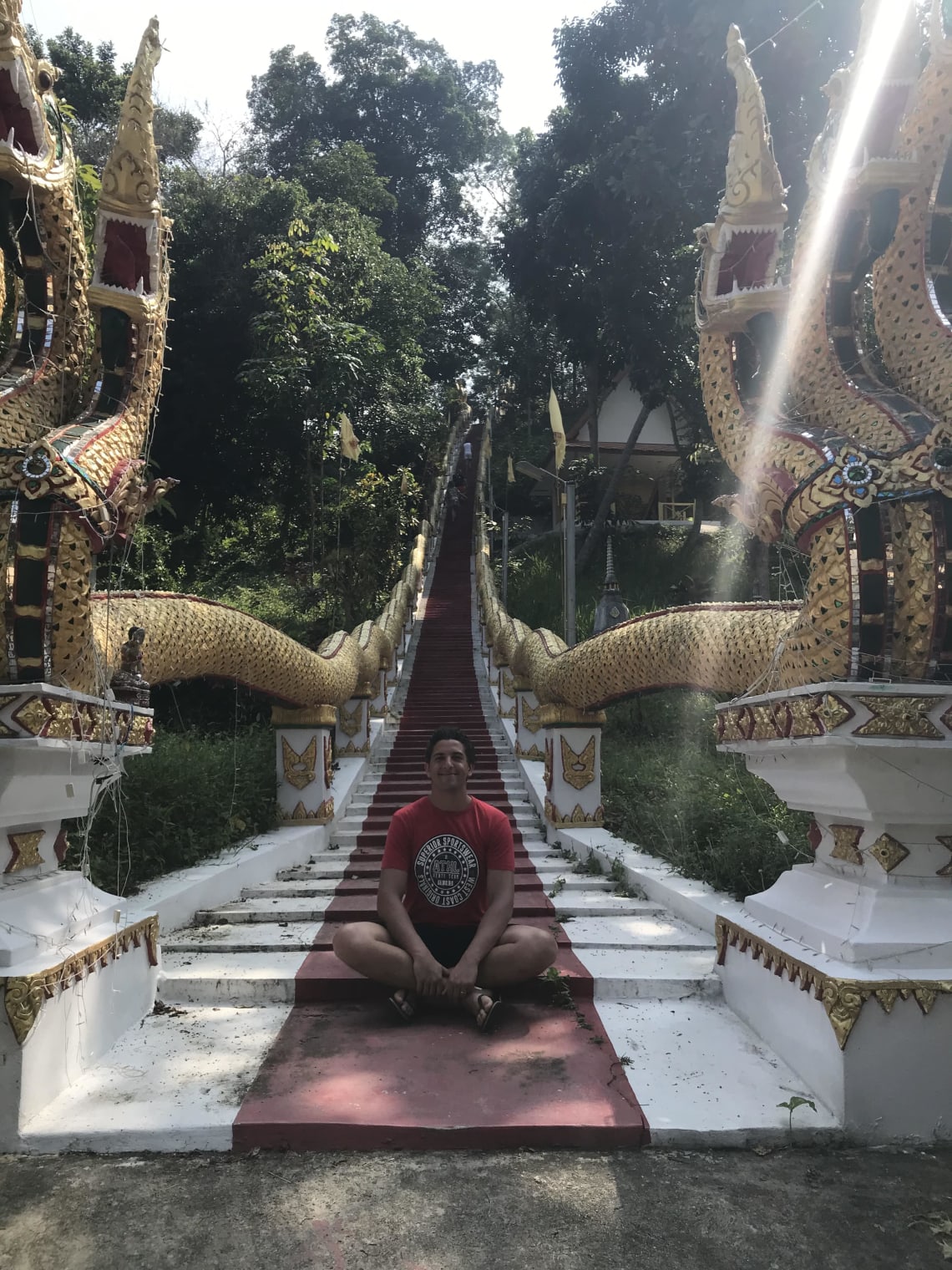 Some of the activities I recommend: rent a scooter and explore as many beaches and temples as you can find. Rent a motorbike (Asia Blue has a discount for Worldpackers!), and you can purchase gas on the side of the road in glass bottles for ฿30-40/liter.
Our favorite beaches were Zen, Malibu, and Haad Sadet. I also really recommend doing the hike to Bottle beach.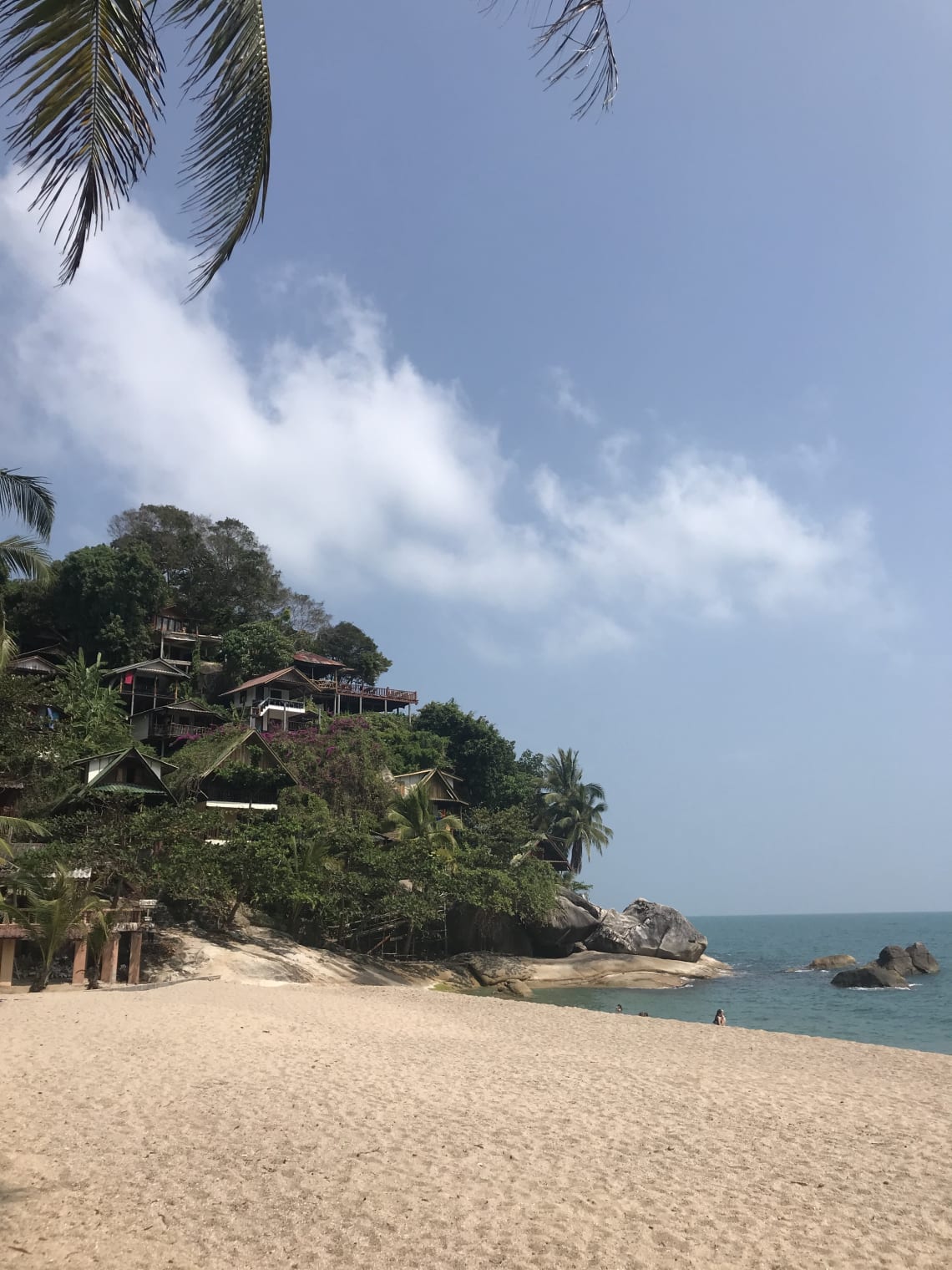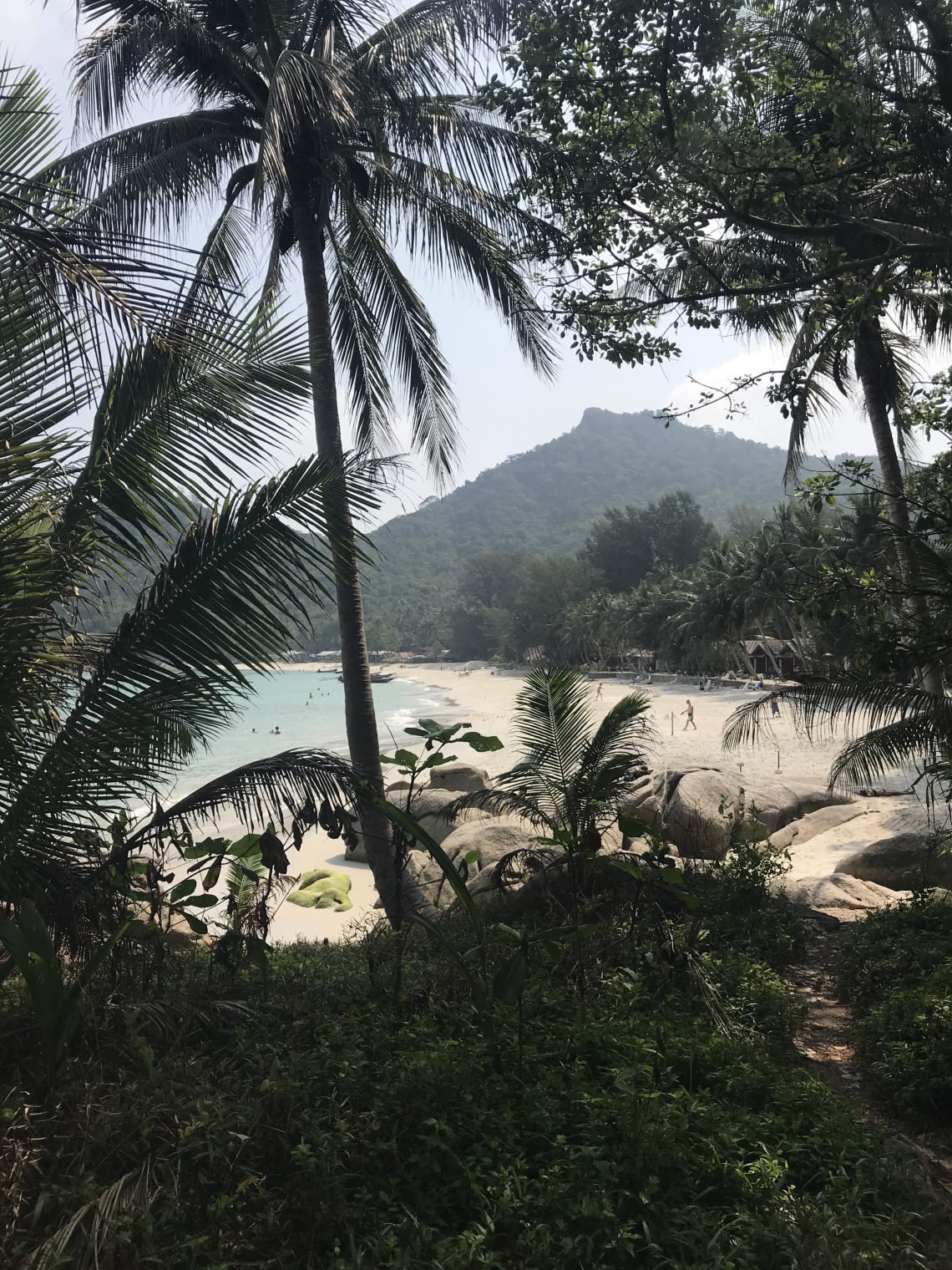 Tips for eating in Thailand
Thailand has loads of convenience stores and small restaurants. These restaurants often look very scrappy — plastic chairs, flies buzzing around — you get the picture. However, they're the home of cheap (delicious) Thai food.
And of course, the infamous night markets of Thailand are their own glittering carnival of new tastes and experiences. Be sure to try new foods at Phantip night market in Ko Pha-ngan.
711, bizarrely, has over 8,000 stores in Thailand. If you're into food, they provide a plethora of strange snacks to try. Just the chip section alone is comprised of flavors like khua kling curry pizza, hot chili squid, crab curry, and salted egg chips.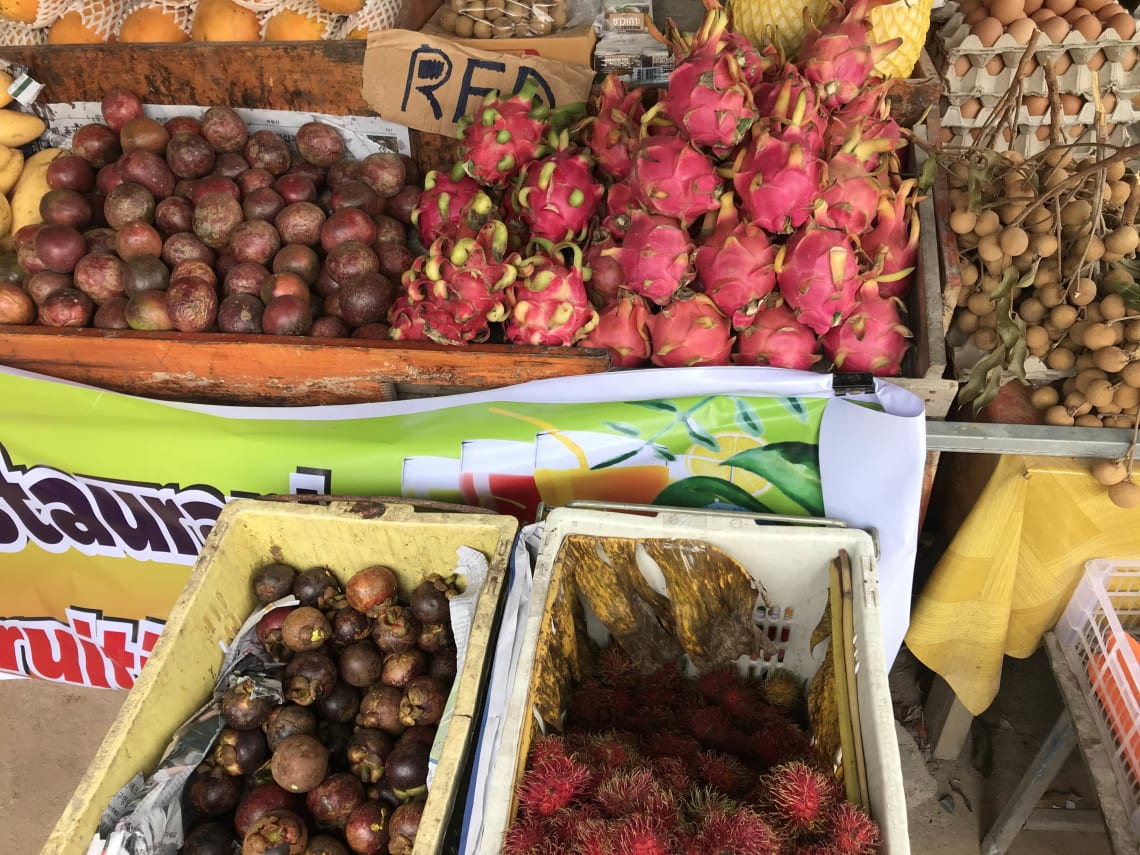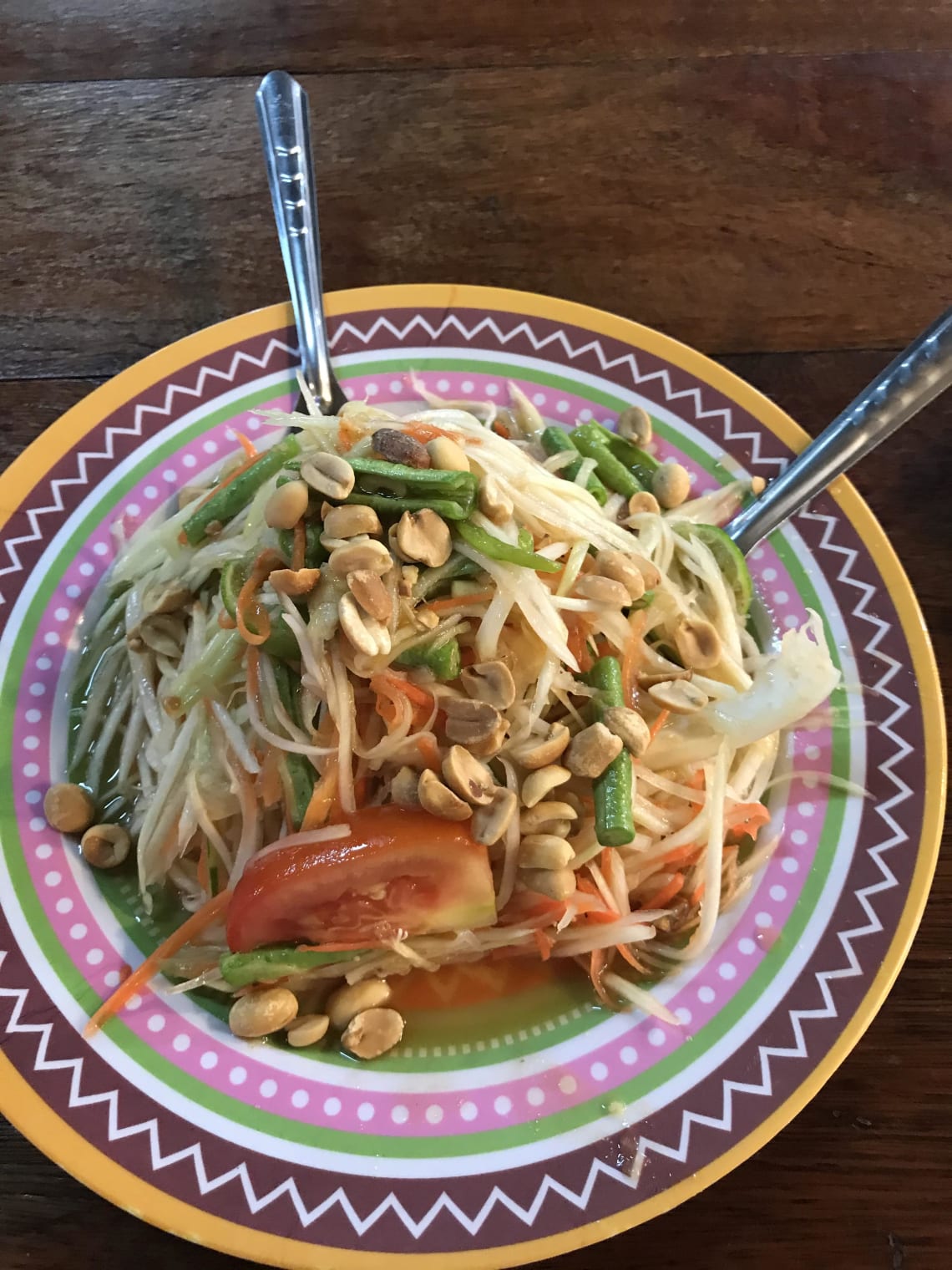 Our experience using Worldpackers in Chiang Mai
After spending some time tripping around southern Thailand, we flew north to Chiang Mai and spent a few days there. I thoroughly recommend seeing this part of Thailand and exploring the easygoing, temple-filled city.
My favorite experiences outside of the temples were the vast and rather shockingly large Sunday night market and the Chiang Mai Arts and Cultural Center.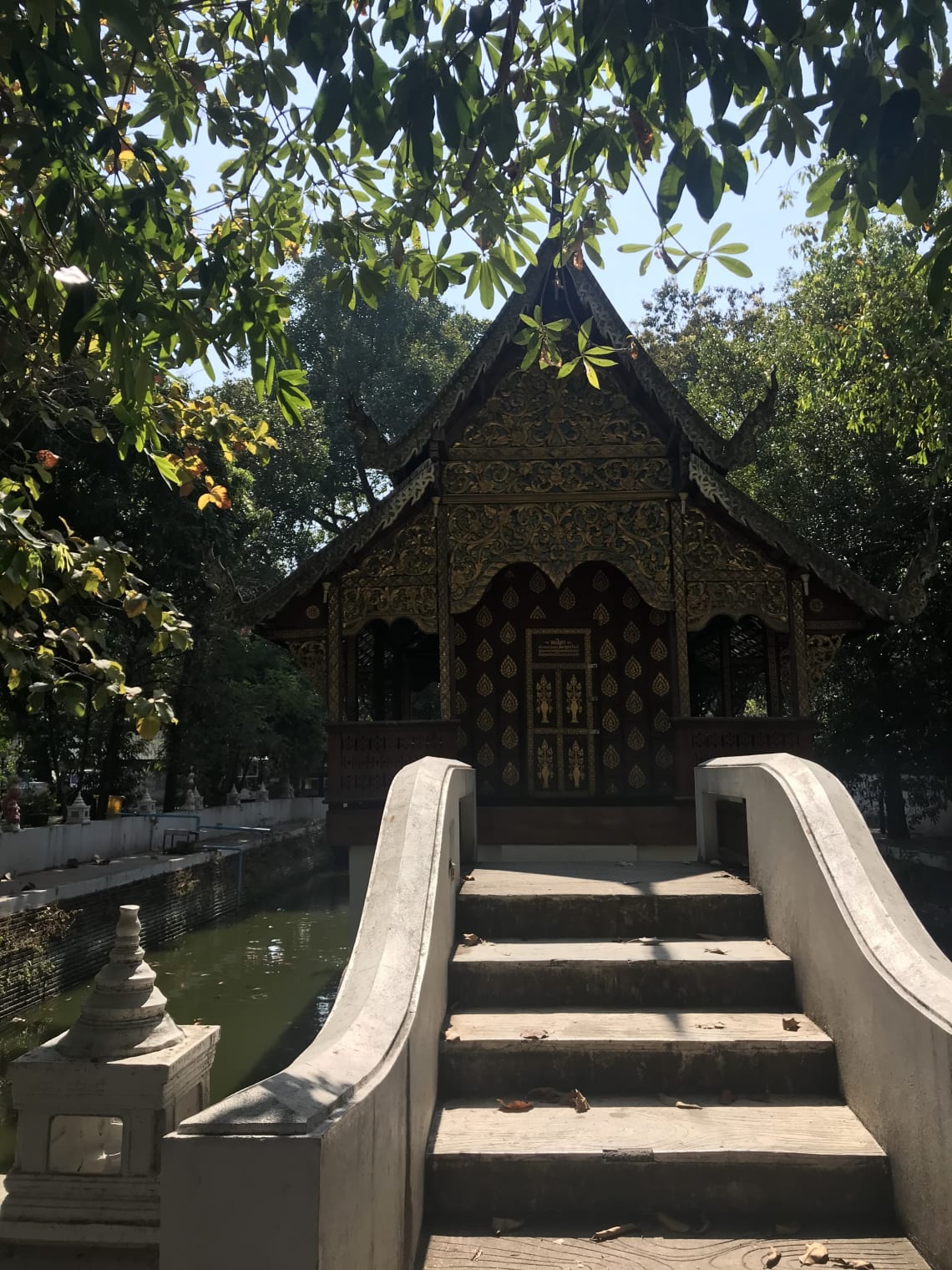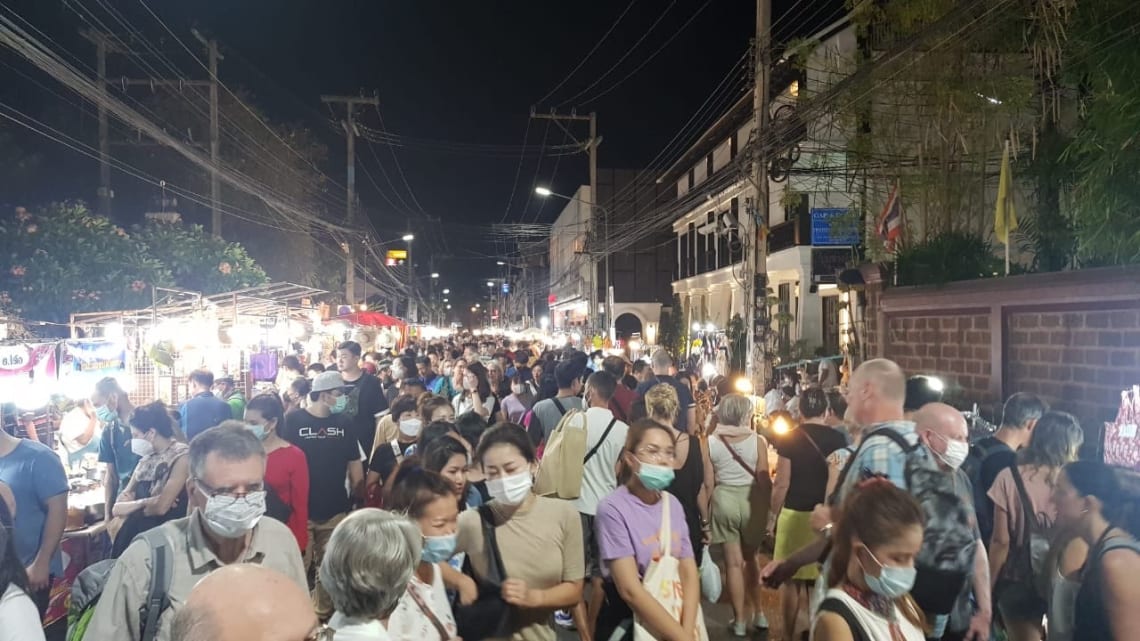 We then went to the eastern mountains of Chiang Mai to find Akirah Garden. While we only spent a few days there, this was my favorite part of our trip.
I am honestly so grateful for Worldpackers, as there is no way we would've experienced anything even close to this on our own.
Akirah Garden is a peaceful and earthy place for relaxation and companionship — the kind of experience where you truly have a lot of time to slow down and relax.
The Turkish and Thai couple who run the experience shared their love for the area as well as many interesting things about buddhism, herbs, and Thai culture.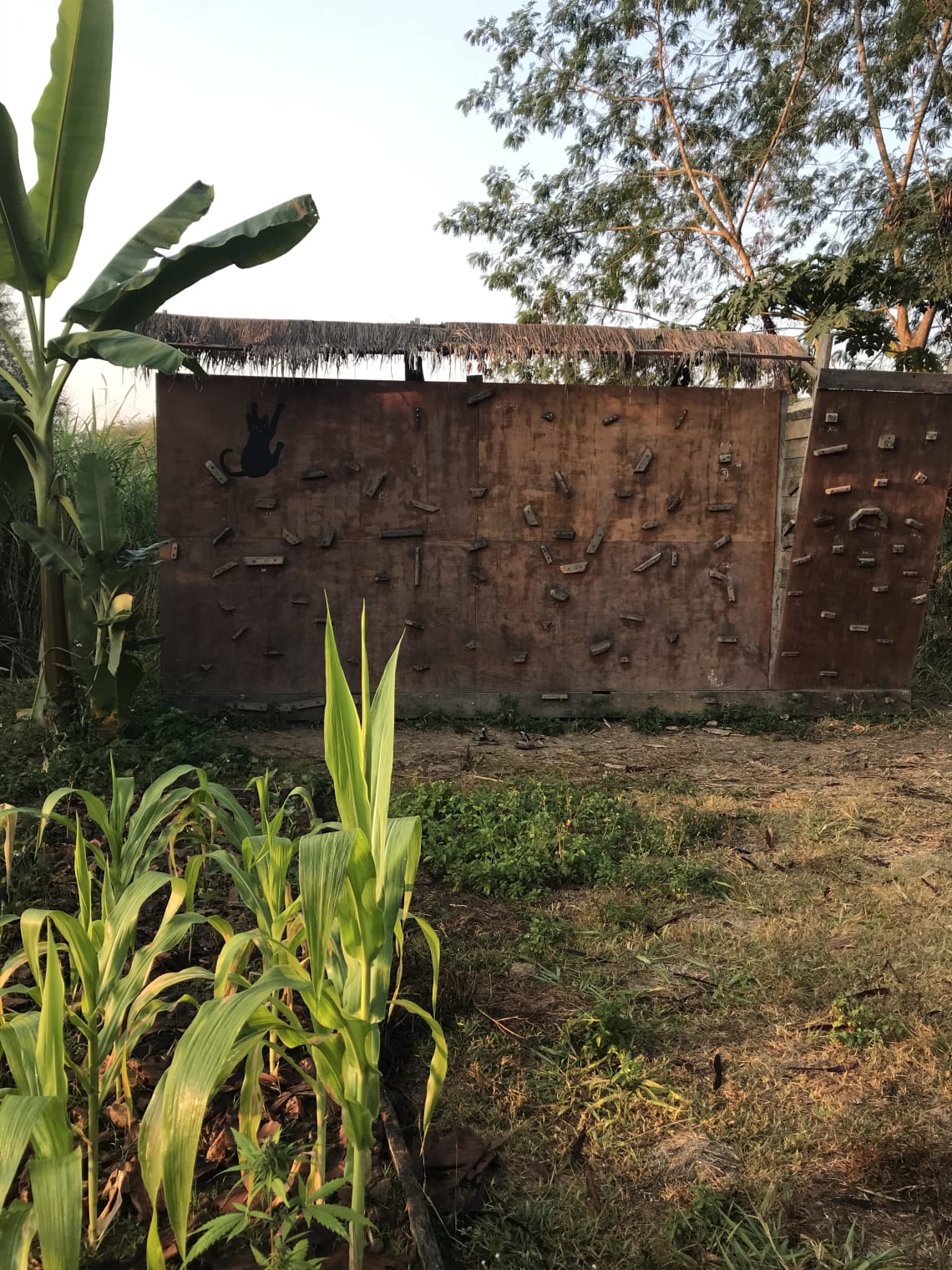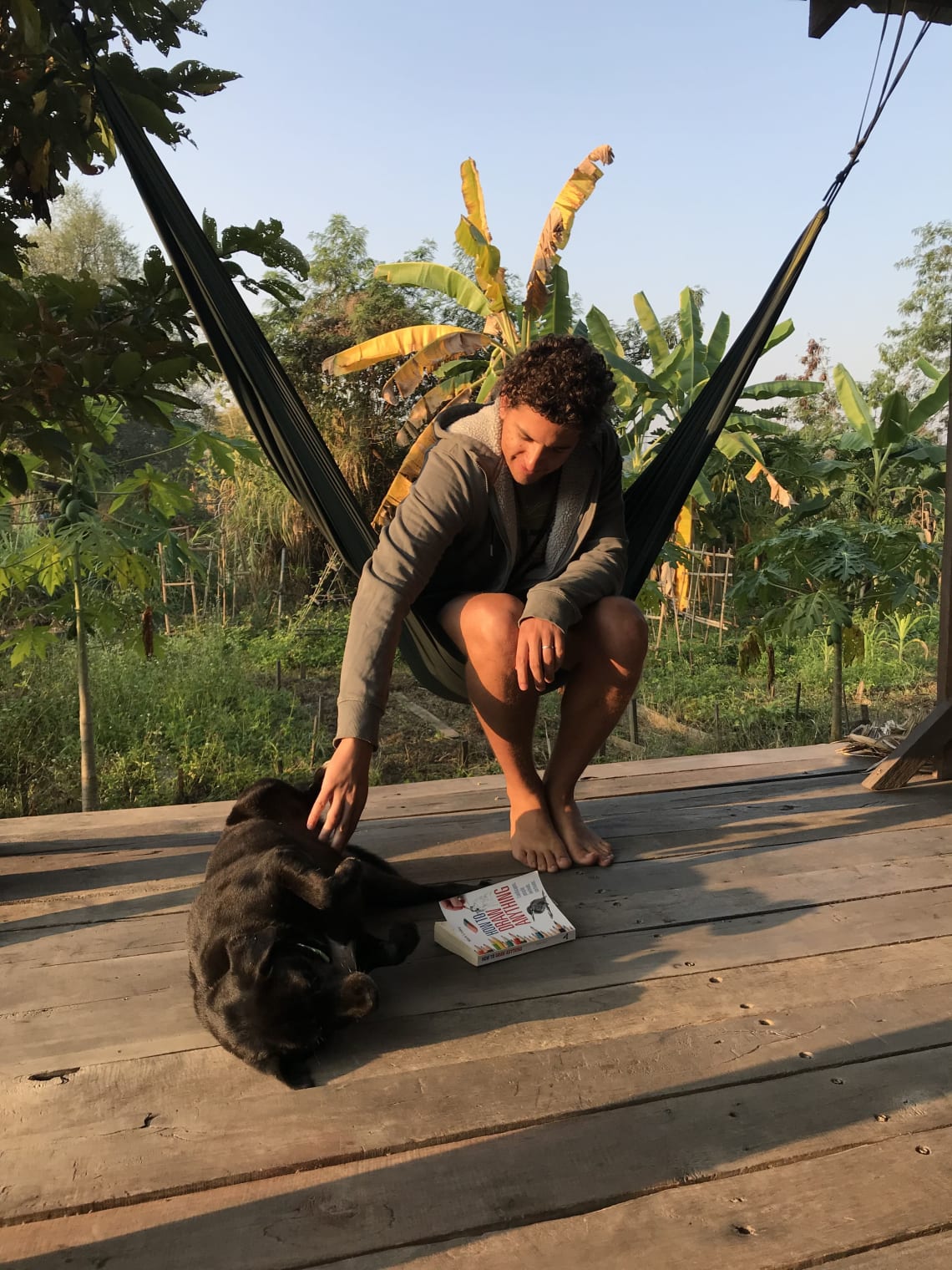 We hiked a mountain, explored enormous caves, and saw several temples. One thing I really loved was making food all together; grabbing the ingredients from the garden and buying things from local markets.
They also have a wonderful yoga session in the morning and a copious amount of information to share about Thai medicine!
Through Worldpackers, we were able to experience things outside of the tourist attractions of bigger cities and learn more about Thai culture.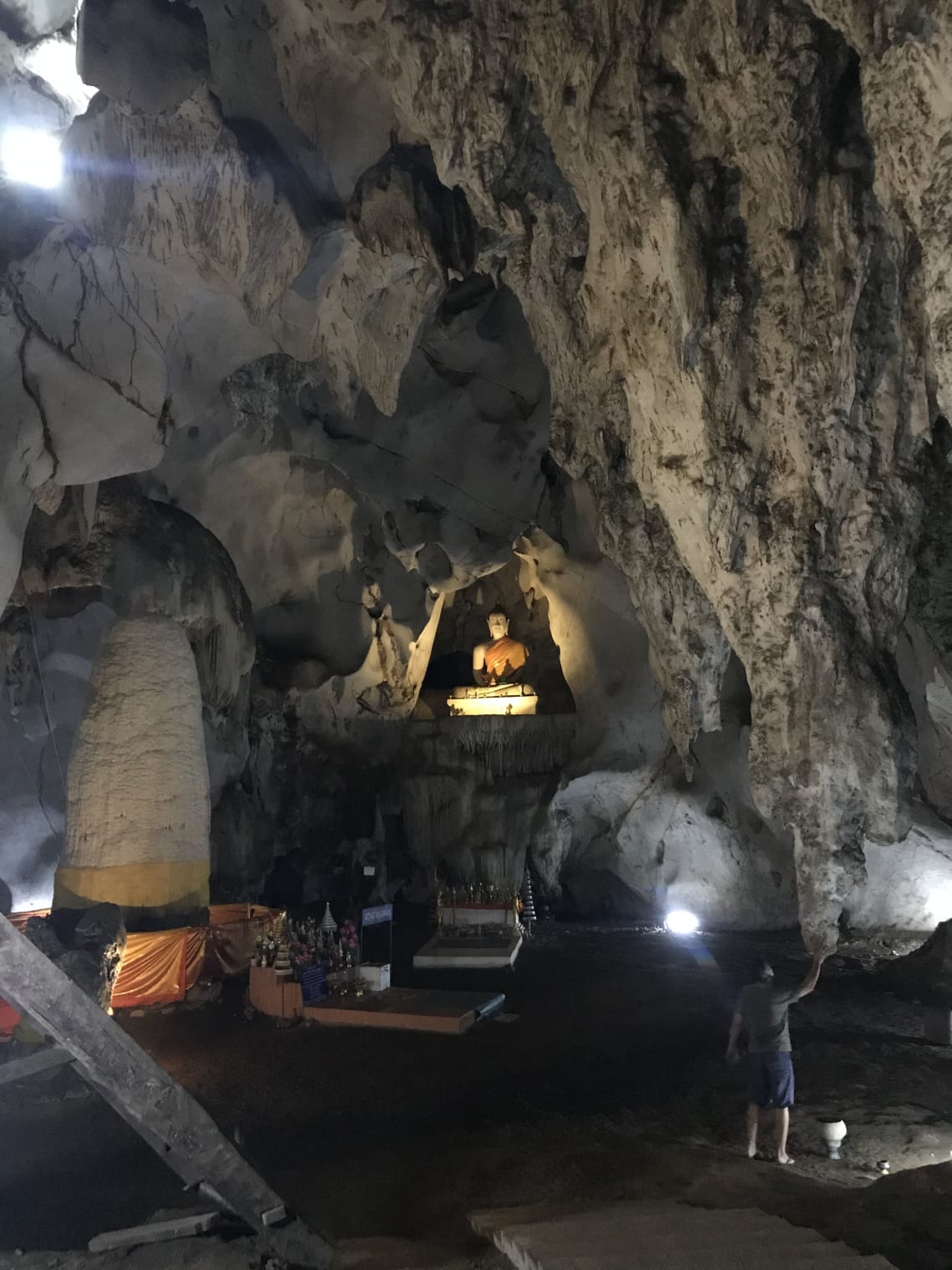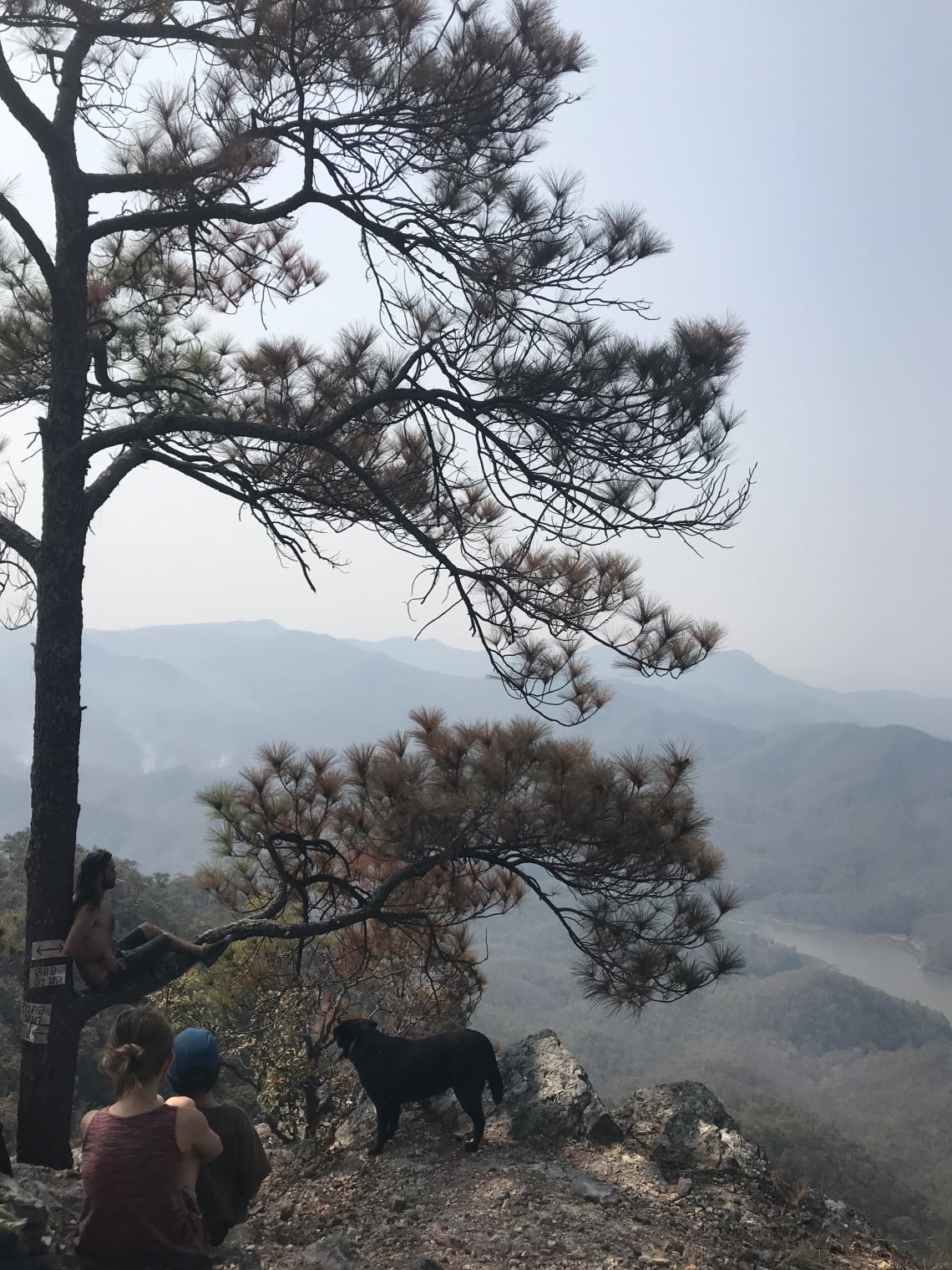 What we learned using Worldpackers as a couple
Overall, Worldpackers allowed us to travel for a month and a half on a limited budget.
We had no expectations going into the trip, but were happy to find that our work exchanges surpassed the purpose of saving money.
Spending time with people who were locals or lived as locals, getting to know areas of Thailand beyond the surface level, and having the opportunity to learn new things and skills were the most impactful parts of participating in work exchanges through Worldpackers. As a couple, it was a great way to spend more time traveling and go beyond the regular tourist scene in Thailand.
When you start to do your own search for volunteer opportunities, remember to think first about what kind of experience you desire.
And if you're traveling as a couple make sure to talk about what you enjoy, and the atmosphere you are interested in.
Are you looking to learn something new? Save money? Get to know the local culture?
If so, think about using Worldpackers to your advantage on the next trip.