11 essential apps and websites for digital nomads
When you're traveling and working remotely, the last thing you want is life admin taking time away from your adventures in the countries you live in! Here are 11 must-have apps and websites for digital nomads.
6min
The balance between work and leisure is usually a challenge for digital nomads.
Normally, digital nomads have just as much work as anybody else but a whole wealth of experiences waiting outside in every country they travel to.
Being your own boss is equally overwhelming and awesome. As a digital nomad myself, I'm constantly striving to work more efficiently and effectively so that I can have more time for fun and adventure.
In order to reduce FOMO (Fear Of Missing Out), I put together a list of apps that are essential for digital nomads to increase their productivity and to end up with more spare time to get to know the place they call home.
Try using the next 11 apps and websites to make your digital nomad life easier, less stressful and even more exciting!
11 essential apps and website for digital nomads:
Worldpackers
Omio
Google Flights
Points.com
Monzo
Transferwise
Topcashback
Safety Wings
Maps.me
In Shot
Canva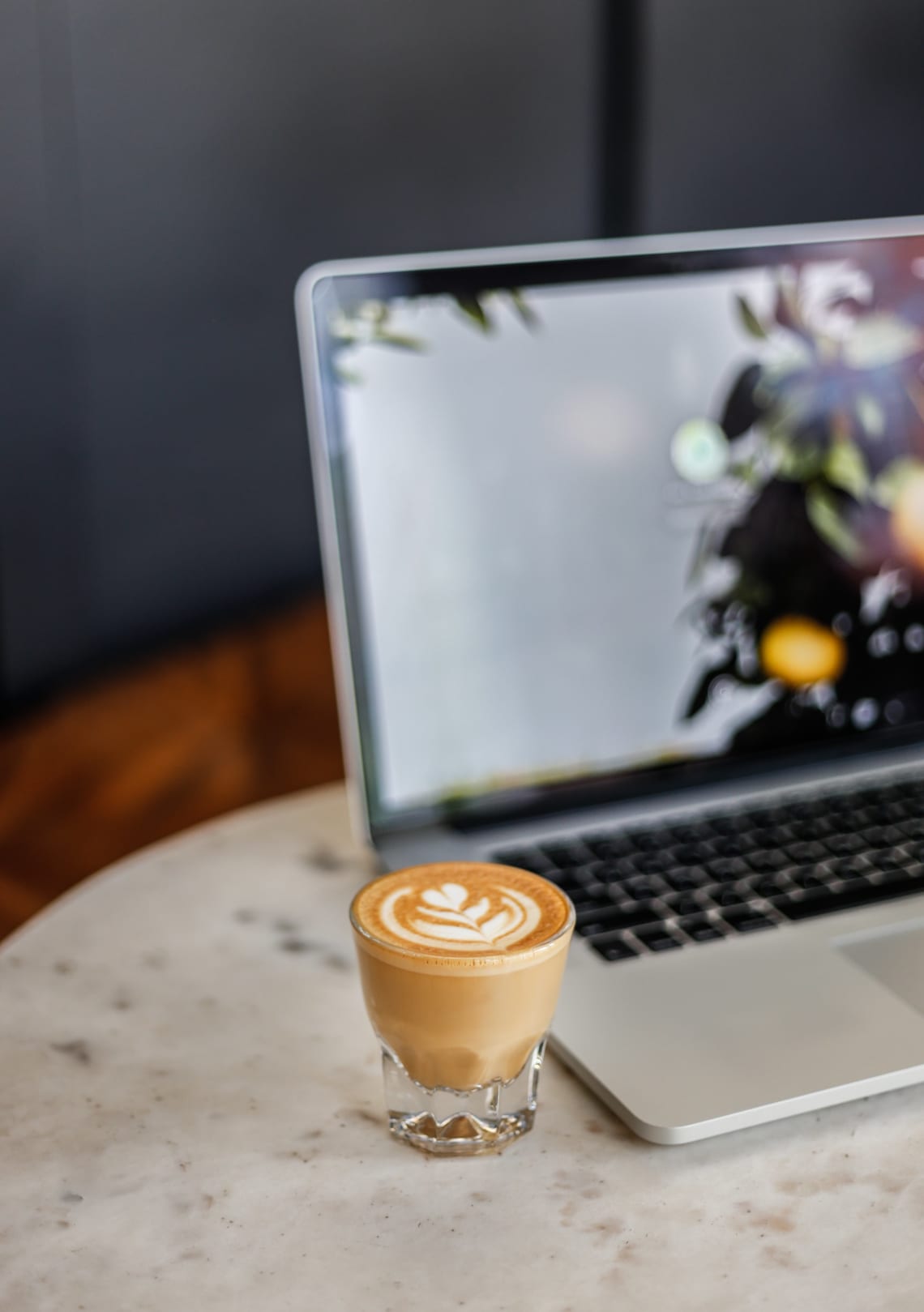 Best travel apps and websites for digital nomads:
1. Worldpackers
Firstly and foremost, I wouldn't be able to talk about traveling the world full-time as a digital nomad without mentioning Worldpackers.
This is my first stop when deciding what my next destination will be. Both the Worldpackers app and website have super useful search filters to save you time when it comes to finding the perfect work exchange opportunity for you.
I also love how easy it is to reply to hosts and travelers from the comfort of my phone!
2. Omio
Once I've found an amazing Worldpackers host I need to make sure I can travel to them in the cheapest way possible.
I'm currently based in Europe, and usually travel overland to most of my destinations. For short or medium distances, I trust Omio to find me the cheapest transport option available.
If you want to travel Europe on a budget, the Omio app and the website will show you available routes from major European transit companies while still considering options from any local transport providers to offer you the best price.
You can also sort the options by departure and arrival time if you need to be somewhere at a certain time!
3. Google Flights
Sometimes, flights can be more cost-effective than overland travel. My go-to tool for finding cheap airfare is Google Flights.
Unfortunately, it's not available in app form, but the website offers endless flexibility to find you the best rate. There are other flight search engines that are travelers' favorites, but for me the ability to easily include nearby airports in the search is a massive plus for Google Flights.
For example, I once had to fly from Montpellier, France, to Sarajevo, Bosnia. The cheapest direct flight was $700 but by including nearby airports in the search, I discovered that flying from Marseille to Dubrovnik and using overland transport to complete the journey would reduce my transport cost to $65!

4. Points.com
Once you start using Google Flights and finding those cheap rates, you end up with a lot of miles from different airlines!
I'm currently using Points.com to keep all my points in one place and have been very pleased with them. There are still improvements that could be made, like adding Iberia Plus to the list of airlines and making it into an app, but overall it's a solid solution if you keep losing track of all your points!
Top apps for digital nomads to organize financial planning:
5. Monzo
This next app is an example of a new trend in banking: the online banks. I'm currently using (and loving) Monzo as it allows me to spend and withdraw overseas with 0% fees and great exchange rates.
Their app is also a god-send with its budget tracker and realtime balance and transaction update. It also gives you access to Monzo's super efficient support team who offer a quick response time and are actually friendly human beings, not robots!
It's worth mentioning that Monzo is for UK residents only but there are several other options which are just as good, like Revolut and N26.
6. Transferwise
If you're like me and have family abroad or often need to wire money internationally, this next app tip is for you.
I often have to send money home to my mom or to my therapist as I've been doing sessions via Skype (don't forget about your mental health!). The best solution I have found so far is Transferwise.
They cover a wide range of currencies and make quick transfers for a small fee. There's also no need for IBAN and Swift Codes. The money is transferred to a local account and Transferwise takes care of the rest!
7. Topcashback
I have showed you how to book your travels easily and cheaply, and how to look after your money while traveling. This next tip is a mixture of both: make money when booking your travels with Topcashback.
Available in both website and app form, Topcashback allows you to get some money back when you book flights, hostels, hotels, overland transport, and more.
The money you accrue stays in your account and you can claim it for real cash or vouchers to use with selected retailers. Will this make you rich? Probably not. But if you can get some money back easily on bookings you'd make anyway, why not?
Best apps for digital nomads to stay safe while traveling:
8. Safety Wing
Do not travel without health insurance! It's one of these things you pay for but hope you never have to use. Still, you're paying for your peace of mind and safety.
There are several options out there, including those focused on digital nomads, but my personal recommendation is Safety Wing. What I like the most about this provider is their flexibility. You pay monthly and are free to cancel whenever you decide to go back home for a bit or stop traveling altogether.
If you're only going home for 30 days or less, there's no need to cancel, as it's got you covered in your home country for 30 days anyways! I can't comment on how they deal with claims as I've not had to make one yet but online reviews say it's a relatively simple and straightforward procedure.
Even if Safety Wings isn't right for you, do make sure you never travel without health insurance! Do your research and pick a plan that is right for you.
9. Maps.me
Being in a country or city you have never visited before can be a bit daunting, especially when you're traveling alone.
A travel companion once gave me a great tip to avoid unwanted attention from people in the street: always look like you know where you are going. With roaming fees being ever so expensive, I've found Maps.me to be the perfect tool to get directions during my trip when I don't have internet data.
You can easily search for directions, see what is around you in terms of supermarkets, coffee shops, hospitals and even WiFi spots. Safety aside, the app also offers city guides and shows you the ratings of the sightseeing places near you so you can make a decision on what is worth visiting or not.
You just have to download the map for the city you're visiting and all this information will be available to you even if you are offline!
Must-have apps for digital nomads to create content on the go:
10. InShot
I love documenting my trip and sharing my adventures and nomadic lifestyle with my followers.
However, I like to keep things simple and quick so I can focus on enjoying the scenery with my own eyes rather than through my iPhone screen. When I do want to edit my Instagram content, I use the InShot app. It's intuitive, easy and fast.
InShot offers everything you need in order to spend more time engaging with the real world while still creating top-notch content for your followers!
11. Canva
If you want to make your stories and posts look like they were made by a professional designer, Canva is really helpful.
You can select from a wide range of templates to create dynamic and aesthetically pleasing posts for your followers. Canva really goes the extra mile by offering templates for Youtube thumbnails, infographics, logos, flyers and even business cards.
I particularly like how the templates have the exact dimensions required for each platform. Saves me a lot of time when I'm working on the go and creating content!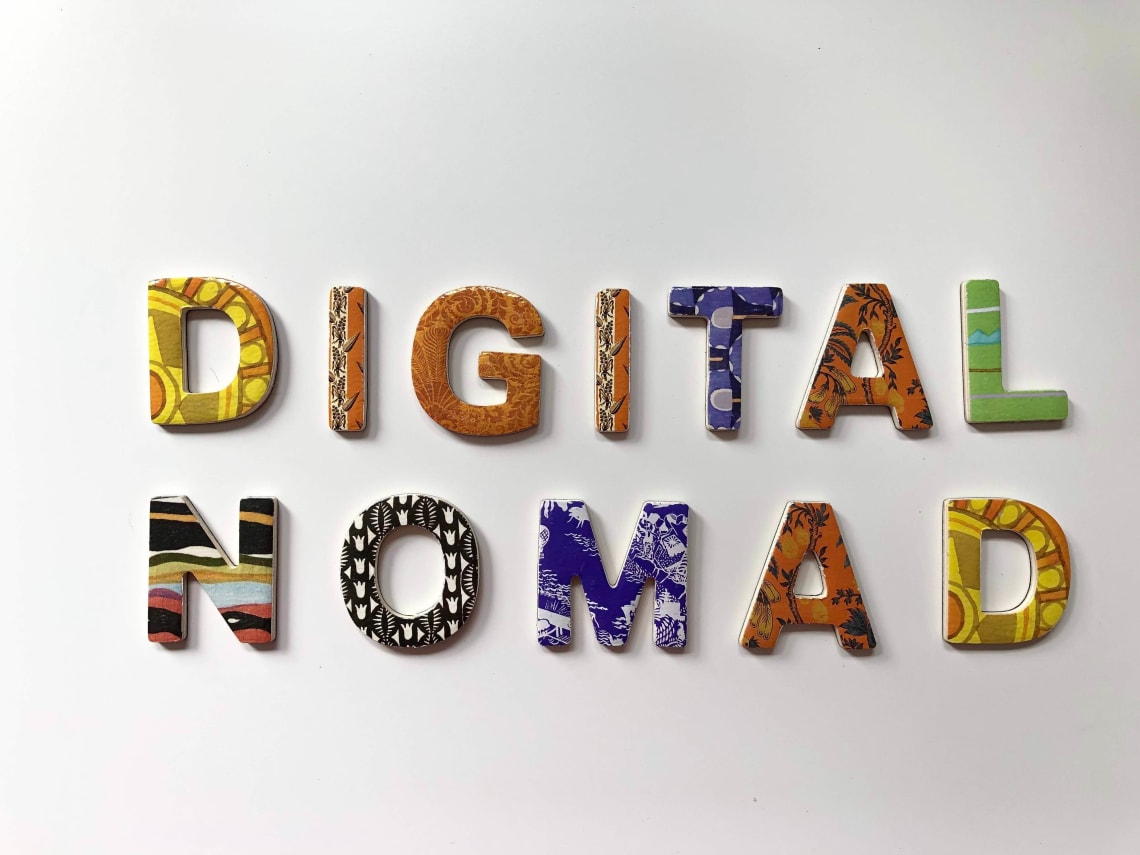 If you loved these tips make sure to check out my Instagram page. I like to show the reality of balancing work and play as a digital nomad with no frills or filters!

Do let me know if you have other app and website recommendations for digital nomads and what you think of these virtual hacks!